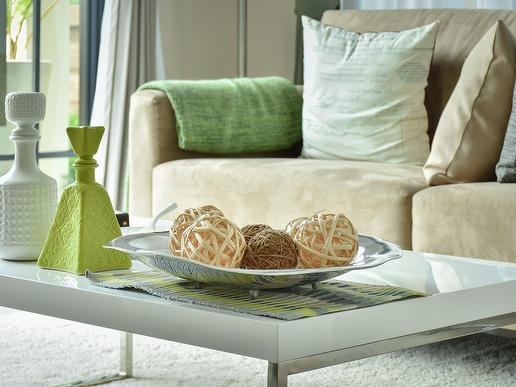 Maximize Your Curb Appeal
When you're selling your home, first impressions are everything. A prospective buyer will decide in a single glance if they want to consider purchasing your home, or even step inside and take a look. How does your home look at first glance? Stand on the sidewalk in front of your home and take a good long look. Do you like what you see? Will anyone else?
What you do with your front garden, walkway and entrance will help you tempt the most discerning househunter. Follow these guidelines to ensure your property has plenty of curb appeal.
A clean sweep
No matter what the season, ensure sidewalks, driveways and pathways are free of garden debris and litter. That goes for eaves and porches too. When's the last time you cleaned your storm door? Get out the vinegar and newsprint, and make your front windows sparkle, too.
Outer limits
If your siding is looking more shabby than chic, consider repainting it. Sometimes simply touching up the trim and facia is all it takes to brighten up your home's exterior. Or, if your property has vinyl siding, bring on the powerwasher to whip it back into shape. Start at the top and work your way down and, if you're pressed for time, focus on the side that prospective buyers see first.
Wild life
A prospective buyer should not be aware that you own a pet just by looking at your lawn. Birdfeeders, while appreciated by wildlife, should be moved during an open house to keep the yard neat and stop squirrels and sparrows from jumping out at passersby. Be sure to keep personal items such as sports equipment, toys and other items tucked away as well.
A little effort can make a big difference in ensuring that your home has the curb appeal necessary to attract prospective buyers and encourage bids. Good luck!